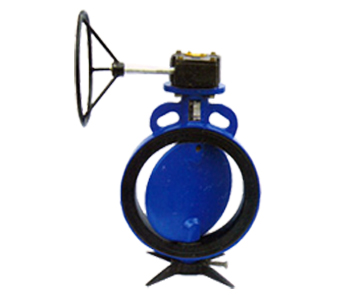 | | | | | | | | |
| --- | --- | --- | --- | --- | --- | --- | --- |
| Size | | | | | | | |
| DN 250 | 324 | 68 | 189 | 247 | 248 | 310 | 140 |
| DN 300 | 374 | 78 | 215 | 297 | 280 | 360 | 140 |
| DN 350 | 440 | 92 | 267 | 341 | 320 | 397 | 153 |
| DN 400 | 491 | 106 | 291 | 389 | 344 | 429 | 155 |
| DN 450 | 540 | 115 | 344 | 439 | 400 | 485 | 175 |
| DN 500 | 595 | 126 | 368 | 489 | 430 | 520 | 175 |
| DN 600 | 695 | 154 | 410 | 584.5 | 490 | 368 | 225 |
| DN 700 | 774 | 167 | 471 | 688 | 566 | 714 | 305 |
Technical Advantages of Butterfly Valves
Excellent control characteristics.
Tight shut-off even after innumerable operations.
90 movement for full open/close position. Provision for intermediatory locking after every 10° for regulation/ controlling purpose.
Installation cost considerably reduced because of very low weight and compact design.
No routine maintenance required.
Longer life and reliable service with minimum component wear.
Renewable seats. No supplementary gasket required with the adjacent pipework.
Body & Stem totally protected from service fluid.
Centrally mounted disc, shafts and bearings, therefore these valves give higher CV values.
↑